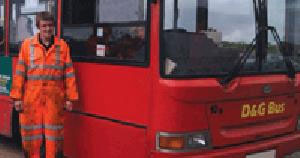 D&G Coach & Bus: I use Bowers for a substantial share of my parts requirements. They supply me with lamps, lenses, other lighting parts & reverse alarms ; heatshrink, cable & ties, batteries, battery lugs, bulbs, filters, brake pads, discs; and many other ancillary and sundry items. They really are a 'one stop shop' for me. The guys on the phones really know what they are talking about, and their delivery service is second to none. For the full package, Bowers is really the only place to shop at.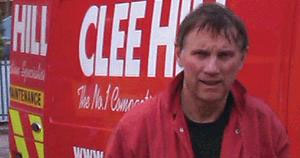 Clee Hill Plant Ltd: Bowers have been supplying a vast range of parts into Clee Hill Plant for a number of years now. The range supplied to us includes mirrors, alternators, various lighting products including top quality LED worklamps, automotive cable, connectors, heatshrink, batteries and battery terminals, wiper arms and blades, starter motors, fuses, switchgear, bulbs, Eberspacher heaters and parts, and a host of consumable parts. Bowers assistance is second to none in the industry. Their delivery service is both regular and prompt, and their stockholding must be tailored perfectly to the customer's requirements, as they always seem to have stock on their shelves to be in position to pick and deliver almost instantly. The telephone sales team, & the service team are obviously extremely experienced & knowledgeable, and they consistently manage to find solutions to various problems we encounter from time to time. We are proud & happy to be dealing with Bowers. Long may they reign in our industry.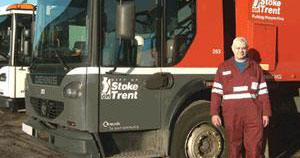 Stoke-On-Trent City Council: The transport workshop at Stoke-on-Trent Council repairs and maintains the full spectrum of equipment, including : Hand held hedge cutters/blowers, lawnmowers, tractors, cars, vans, light commercial vehicles, heavy commercial vehicles, gritters & refuse vehicles. We have dealt with Bowers for over 40 years. During this time, the council has been proud to reward Bowers in an official capacity as "Supplier Of The Year". In the 40+ years We have worked with them, We have seen Bowers grow from a small auto electrical parts and service supplier to what they are today.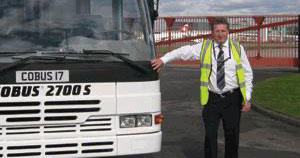 Manchester Airport: Bowers is a family owned & run business and we at Manchester Airport work very closely with them. As we are a 24/7 business it is essential that our key ground support equipment is kept operational at all times. It is inevitable that unexpected breakdowns can occur, and this is where Bowers particularly excel to competently and efficiently ensure that our urgent needs are met in getting a critical asset up and running with the minimum of delay. They maintain and carry out service work on our wide & varied range of ground support equipment and in particular the air conditioning & heating systems on our Apron buses.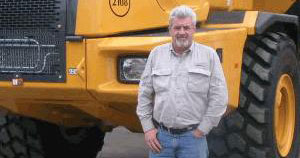 Bell Equipment UK Ltd: Bell Equipment manufactures and supplies the most reliable, most fuel efficient and most technically advanced Articulated Dump Trucks (ADTs) in the world. We have used Bowers for in excess of 20 years as a main supplier of our electrical components. Delivery is usually next day from order as requested. The service is superb & if we have an emergency requirement they will bend over backwards to accommodate.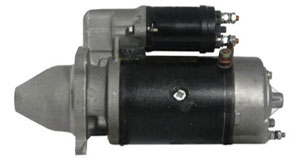 Furness Welding Service: We have recently had to source a starter motor from Bowers. I would normally use a supplier in Manchester but as we have had problems with quality we decided to try Bowers. Despite there being problems regarding cross referencing the right part no., the service we received from the staff at Bowers was exceptional and made the 70mile round trip more than worthwhile. I will not hesitate to use Bowers again or recommend them. Many thanks.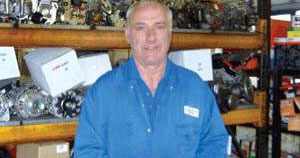 Dieselec Services: Dieselec Services have been trading with Bowers since 1967. A trading relationship lasting over 40 years really speaks volumes. Bowers philosophy regarding quality and service ties in with our own ideals. We offer quality and service here at Dieselec, and can only do so with the professionalism of a supplier like Bowers. Our normal requirements are for lighting products, rotating electrics, switchgear, cable, Eberspacher heater spares, in fact, the whole range of auto electrical spares. Bowers always supply in full and on time. We look forward to trading together for many more years to come.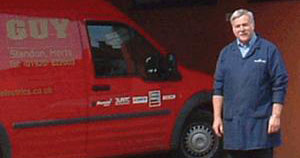 Guy Auto Electrics: Having been in business ourselves in excess of 25 years we believe in delivering on promises. The positive relationship that has been shared between Bowers and ourselves has enabled us to deliver on the promises of quality and service we pride ourselves on. We would like to take this opportunity to thank Bowers and their dedicated staff for their support over this time and look forward to our continued business in the future.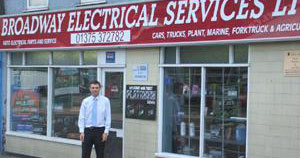 Broadway Electrical Services: Broadway Electrical Services have traded with Bowers for 20 years. Both our companies have grown in strength and reputation over this time. Broadway is specialist in auto electrical parts and service for the Commercial vehicle and construction equipment sectors. We have similar values and ethos to Bowers and our mutual success is based firmly on first class customer service and specialist product knowledge.
We at Broadway need the back up of suppliers that can fully support us. The staff at Bowers are the most knowledgeable and helpful in the auto electrical industry and are always willing to do that little bit more to ensure we can deliver the best service to our customers. Bowers will always support their customers in a way which is sadly lacking in some suppliers today. Broadway Electrical are proud to have the team at Bowers as a trading partner and wish them continued success.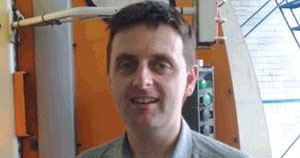 P.J. Preston Ltd: With well in excess of two decades trading between our two companies having now passed under the bridge, I can draw the simplest of conclusions, dependability is a recipe to long term success. As anyone within the motor trade is aware, if you wish to be appreciated, then this is not the life for you, as the phone will seldom ring with calls of appreciation. Today I wish to change this temporarily by congratulating and thanking the team at Bowers for all past and present. Well done and thank you!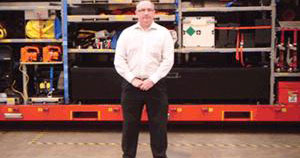 VT Group: Having worked with Bowers for years in a variety of roles, from the North West to the South East, I find that they give a local friendly service on a nationwide basis. Expert knowledge and a 'can do' attitude is a tribute to all Bowers staff, they do what they say they will do. Whether it is in Stoke-on-Trent or in the depths of Norfolk no job is too big or too small.
Independent Customer: Dear Bowers, I would like to take this opportunity to express my thanks to the excellent work that your staff have carried out on my motor home, they have kept me up to speed as to what was happening at all times. Jeff is a man of his word, when he has said that he will ring me he has done, unfortunately there is not many company's left that take the care that your staff do, so would you please pass this message on to everyone that has been involved in the repair of my Bessacarr motor home.
Yours, a well satisfied customer,
A. Skerratt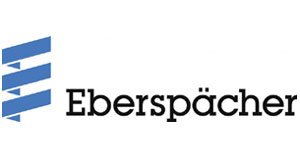 Independent Customer: Hi, I purchased an Eberspacher D2 heater from yourselves recently and I'd just like to say thank you for the advice and service you provided me. Fitting the heater was a simple swap over only due to the fact you were on the ball knowing exactly what would need to be changed and even swapping a part for the one I needed before dispatch. Excellent advice and sales team!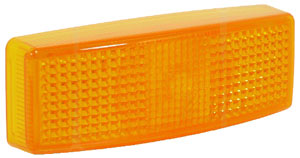 Independent Customer: Dear Bowers, Just a note of thanks for the good service you gave. I have been most impressed by the quality of the service you have provided and the efforts you have made tracing, what to you, must have been a very minor transaction. I have will have no hesitation in recommending you to any of my friends who find themselves in my situation. (I wonder who your main customers would be?) To embellish a phrase you used, a Regal service at a "non-princely price."
Best Wishes and thanks again,
Jim Munro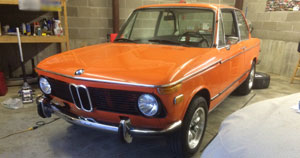 Independent Customer: Thanks again and no rush. It looks as if the superb quality of your products is exceeded only by the exquisite quality of your service.
Larry D Gray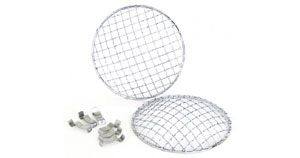 Independent Customer: Thank you I'm really delighted with the guards! I'm very grateful and its been A real pleasure to buy from you and I shall gladly buy from you again in the future.
Yours Sincerely
Rob Sweeney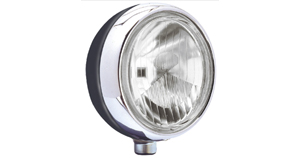 Independent Customer: Having ordered a pair of Bowers Cibie 7" spotlights just before Christmas for delivery to France, I have been impressed with the service from Bowers, despite the fact that the courier let us both down by initially losing them and then sending them back by mistake to the UK due to an internal error on their part.
Despite this setback, Bowers shipping dept were excellent and retrieved them and then sent them back immediately. Only 3 days later they were delivered.
I also would like to say that these spotlights are as good as the originals I used to use in the 1960's. Very good and robust quality with a very powerful concentrated beam. Amazing considering that the originals, if you can find them, are 4 times the price.
All the best
Richard Perrett