Brand Guide - LED autolamps UK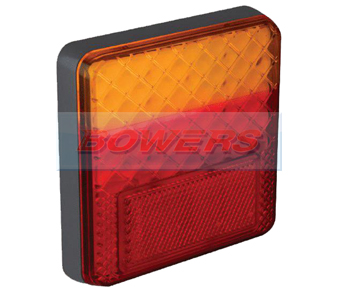 Here at H Bowers we only supply our customers with parts from the very best automotive brands - which is why we provide products from LED autolamps UK.
We are proud to supply LED autolamps because their commitment to research, development and innovative product design has placed them as one of the industry's fastest growing companies that specialise in solid state vehicle lighting.
LED autolamps European office is based in Sutton Coldfield in the UK. From there they handle all sales and distribution activities throughout the UK & mainland Europe.
Here at H bowers we are dedicated to proving the highest standards of service to all of our customers, which is why we're advocates of LED autolamps. Through efficiency, responsibility and credibility they, like us, strive to provide new product innovations through technological achievements.
LED Autolamps
Unrivalled for quality and reliability all LED Autolamps products come with a 3 year, 5 year or lifetime warranty. What's more, their entire product ranges offer 'sealed for life' electronics to protect against dirt and moisture, as well as 12/24 dual voltage versatility. This makes their products suitable for a wide range of commercial, specialist, construction and agricultural vehicles.
You can take a browse through the LED autolamps products that we have on our website - all of which are available to order! Just call us on 01782 590700 or email enquiries@bowersautoparts.net for a quote.