Reduce Accidents With Reverse Cameras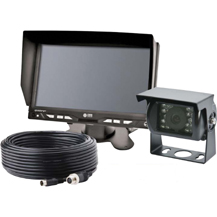 An estimated 400 people die annually in EU countries from accidents where drivers fail to see cyclists, pedestrians, and other vehicles in their blind spots during a manoeuvre. These accidents usually occur when the vehicle is reversing.
A recent report completed by the University of Huddersfield found that 90% of these accidents occurred off the road; usually in loading bays, warehouses, or private car parks for example.
The vast height and width of many Heavy Goods Vehicles can have a very limiting effect on how much a driver can see- meaning that their awareness of pedestrians or cyclists around them is inevitably reduced.
Although there has been a lot of debate about whether additional mirrors could help drivers, this suggestion is usually counteracted by an argument that more mirrors can actually have the adverse effect of obstructing visibility further.
Reverse Cameras
So what is the alternative? The most modern method used to negate the problem of limited visibility is to install reversing cameras into vehicles. A reverse camera is one of the simplest but most effective tools available to help individuals to drive more carefully.
The key advantage of this type of camera monitor system is that it shows the driver areas that blind spots would otherwise keep hidden. Eliminating these blind spots means that the vehicle is much safer to drive and that it is less likely to have a collision which could potentially cause harm to the driver, pedestrians, or cyclists.
One camera alone can cover multiple blind spots, enabling the driver to have a clear view of what it is behind them. Furthermore, this type of camera can improve levels of visibility in low light conditions so that drivers are safer during evening and night time shifts.
Because the camera makes large vehicles safer to drive it means that businesses that use them are less likely to waste money on legal issues elsewhere.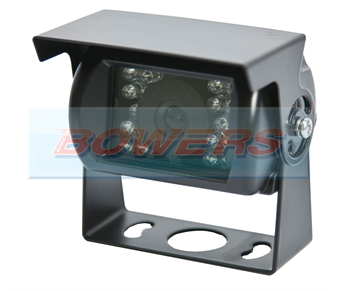 The Law
There are a lot of legal health and safety requirements that businesses have to adapt to. Conforming to these rules –and thereby reducing the risk of fines or reprimands – is made easier by incorporating reverse cameras.
Amongst these regulations is the Management of Health and Safety at Work Regulations which require that all employees identify risk and eliminate it where possible. In other words your drivers have a responsibility to recognise where potential accidents could occur and take action to avert them.
Similarly the Provision & Use of Work Equipment Regulations (PUWER) states that no person should be in a place where their health and safety is at risk as a result of operational control – blind spots would be an example of this.
The Supply of Machinery (Safety) Regulations 1992 orders that appropriate devices must be provided to remedy hazards due to inadequate direct vision. Reverse cameras would be considered an "appropriate device" as they enable drivers to gain a greater awareness of what is around them and can react appropriately to whatever is around.
In parts of the USA reverse cameras will become a mandatory requirement in 2018 due to trusted evidence that they will save dozens of lives each year.
Making Financial Sense
The addition of a reverse camera means that it is less likely that your vehicles will become involved in traffic accidents. The obvious advantage of this is that your drivers – and others around them – are given maximum protection; the main priority of any business owner.
Fewer accidents also mean that the company can save money in compensation if people are hurt (or killed) during an incident. Additional costs usually occur when a vehicle needs repairing or replacing following such an event, so with the aid of a reverse camera these unnecessary charges can also be avoided.
Another way in which reverse cameras can save businesses money is that they reduce insurance premiums because they are considered to be a reliable safety measure. Proving to your insurance company that you have taken steps to reduce the likelihood of an accident means that you can save money in this area.
If you have any questions or would like some advice about how reverse cameras could help your business, please feel free to contact us on 01782 590700. Alternatively, you can visit our website where you will find more information about our vast range of equipment.