Cost effective solutions for motor vehicle heaters and parts
Having a cost effective vehicle is becoming a significantly important consideration in the motor industry with the evolution of environmentally friendly technologies and there is nowhere that this will affect more than the automotive industry.
It is clear that with the modern evolution of hybrid vehicles the requirements for emission restrictions on vehicles will tighten. This is something our highest quality parts manufacturers have been aware of for some time.
With the idea of bringing the highest quality parts and highest quality brands to our customers in mind, we have developed a small guide on how to ensure you are picking the most cost effective heating parts for your business or domestic vehicle.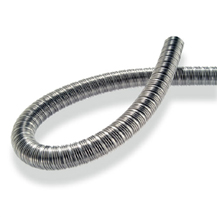 Exhaust
As one of the leading vehicle heating system specialists, Eberspächer helps vehicle manufacturers, mechanics and dealerships to succeed in their intended aims, however ambitious, particularly as the Eberspächer exhausts play such an active role in the eco-friendly mobility of vehicles throughout the world.
With more than 20,000 systems and parts developed and 1,000 patents validated since their beginnings, Eberspächer continues to develop innovative designs and parts
All the Eberspächer exhaust parts that we at H Bowers sell provide:
Innovative solutions for space
Durability
Cost Efficiency both in their environmentally friendly application and competitive pricing
Reliability
Efficiency in terms of weight, pressure and sound.
At H Bowers we only want to bring you the highest quality part which is why we have chosen the Eberspächer UK parts range for their state of the art technology as well as their ability to understand the demanding pressures which are developing within the heating technology industries.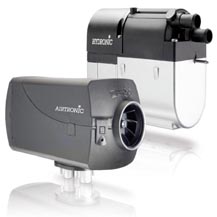 Heater
Heating systems are a common feature in all modern passenger vehicles as well as larger, more commercial vehicles - while these are features in a vehicle which often remain unnoticed they do work very hard, which is why you will want to ensure you have an efficient heating system in place.
Efficient diesel engines also require supplementary heating fitments to boost saloon heating to the most optimum of levels – engine coolant heaters allow for rapid warm-up time from cold engine starts, improving the passenger's comfort and reducing the wear on the engine therefore lowering the impact on environmental and vehicle costs also.
Our range of Webasto and Eberspächer heater parts can provide these benefits among being competitively priced on the H Bowers website they also offer optimised fuel efficiency and a range of operational modes while adhering to safety standards saving you or your customers money. Not only that but when investing in a Webasto or Eberspächer heater you know that you are investing in something long lasting and reliable.
With additional electrical air and water heaters, Eberspächer offer effective solutions to reliable and balanced temperatures in motor vehicles with numerous power settings. They are also continually developing their technology in heating to ensure seamless integration into suitable heating systems.
Parts
As Eberspächer is one of the biggest suppliers to original equipment manufacturers (OEMs) you will often find their range of heaters pre-fitted which is why our extensive range of parts will come in handy to ensure you or your customer's heaters and exhaust systems are kept at their highest levels of performance and reliability.
Our ranges of parts at H Bowers are provided to ensure you can get everything you need in one place and without straining your own or your customer's budget. Should you not be able to find anything you require on this website please be sure to contact our friendly technical support team who will be more than happy to assist you in your purchase of Eberspächer or Webasto heating parts.